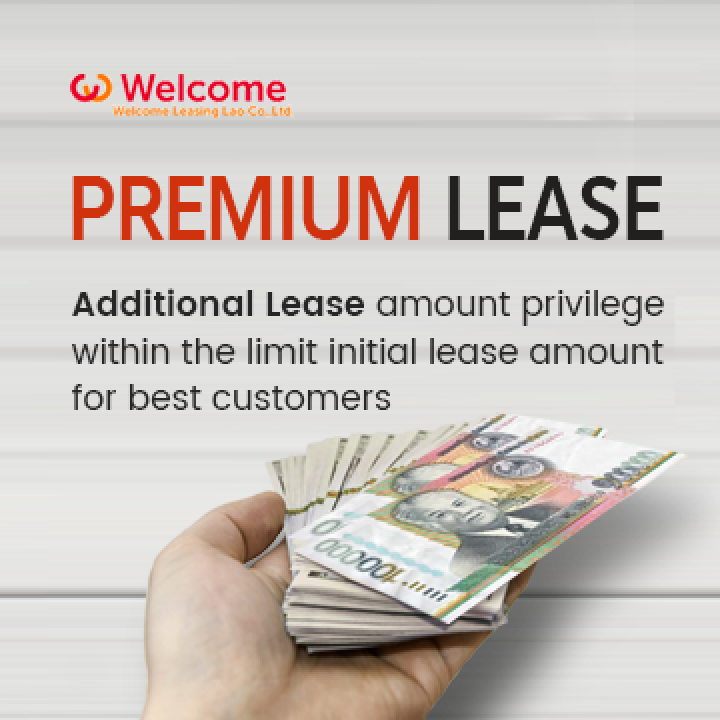 Premium lease : Additional lease amount privilege within the limit initial lease amount for best customers
What is the 'Premium Lease'?
This is a service that selects high-quality customers among customers leased through our company and provides benefits for additional leases.
Joining condition
Laotian, at least 18 ~ 60 year of age

Employed for at least 1 year with minimum monthly salary set by the government

Living in Vientiane Capital

Our preferred customers
Benefits
01

Limited to WLL customers with good payment records, you can get extra Lease within your initial limit.

02

Low monthly installment amount.

03

No need new collateral, just your MC.

04

Quick Evaluation.